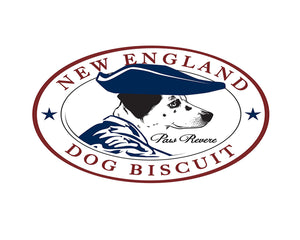 Meet The New Owner
Stefanie Kalinoski has been an asset to the New England Dog Biscuit since the first day she was hired in 2016. In fall of 2020, she officially purchased the store from previous owner Kimberly Barnes.
She brings her passion for animals and their owners to work every day. Working with all kinds of animals most of her life made this dream come true.
If there is something you need, or if you have any questions, don't hesitate. If she can do it, she will!
IMPORTANT ANNOUNCEMENT
New England Dog Biscuit Company has now found a supplier that we are proud to carry in order to replace the chicken/beef/beef liver chips that were previously available for purchase. You are able to get them in store, online, or via phone. You will again have the choice between CHICKEN, BEEF, and BEEF LIVER. If you have any questions you may reach us via our website in our "contact us" section.
Location and Parking
7 Central Street
Salem, MA 01970
(978) 539-8187

We are located in the lovely Salem pedestrian shopping district. For parking information please click the link below.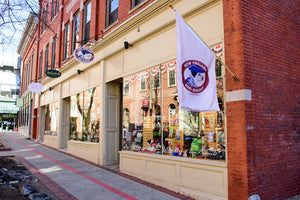 Hours

Monday: 12:00 PM - 6:00 PM
Tuesday: 10:00 AM - 6:00 PM
Wednesday: 10:00 AM - 6:00 PM
Thursday: 10:00 AM - 6:00 PM
Friday: 10:00 AM - 6:00 PM
Saturday: 10:00 AM - 6:00 PM
Sunday: 11:00 AM - 4:00 PM


A Happy Customer
Revere
Puppy Meeting Place